washingtonpost.com
— 1+ hour, 18+ min ago
Kenneth Brody, investment banker who led Export-Import Bank, dies ...
washingtonpost.com > obituaries
...Brody, an investment banker who became a prominent figure in Washington as well as on Wall Street, rallying donors in the financial industry behind... ...Bill Clinton's first presidential campaign and shaping U.S. trade policy during his first term in office as chief of the federal Export-Import Bank... ...Brody president and chairman of the Export-Import Bank of the United States, an agency that facilitates the export of U.S. goods and services by... ...Brody and Clinton "retired" to the Harvard Club of New York City and talked the night away. Clinton, like Mr....

wvnews.com
— 10+ hour, 5+ min ago
Maryland Senate panel OKs State Police chief nominee
wvnews.com > newsfeed > us
...FILE - Acting Maryland State Police Superintendent Roland Butler speaks to the Maryland Senate Executive Nominations Committee during his confirmation... ...Wes Moore had led to some concerns among members of the Executive Nominations Committee, where senators questioned whether Butler, a leader with... ...Butler has served as chief of the State Police Field Operations Bureau, leading a force of more than 1,000 troopers and investigative personnel assigned... ...Senate Executive Nominations Committee with a strong majority of support."....

kdhnews.com
— 19+ hour, 52+ min ago
AP News Summary at 5:46 a.m. EDT | Nation
kdhnews.com > news > nation
...GOP lawmakers override veto of transgender bill in Kentucky. World "turning the tide" after backslide on democracy.... ...Pope to be hospitalized for days with respiratory infection. Ukraine's Zelenskyy is "ready" for Chinese leader to visit....

galvnews.com
— 20+ hour, 28+ min ago
AP News Summary at 5:05 a.m. EDT | Nation
galvnews.com > news_ap > nation
...Vatican spokesman Matteo Bruni says Francis, 86, does not have COVID-19, but requires several days of therapy.... ...war powers to Congress.... ...Pope Francis sent a telegram Wednesday to Nashville Catholic Bishop J.... ...He says that if Russia takes Bakhmut, Putin would sell this victory to the West? as well as China and Iran....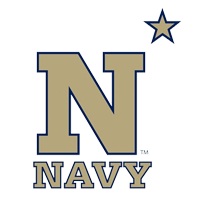 navysports.com
— 3+ hour, 6+ min ago
No. 24 Women's Lacrosse Roll Past Leopards, 17-6 - Naval ...
navysports.com > news

baltimoresun.com
— 9+ hour, 17+ min ago
Gov. Wes Moore backs big new offshore wind goal for Maryland at ...
baltimoresun.com > news > environment
...During remarks at an offshore wind convention Wednesday in Baltimore, Maryland Gov.... ...General Assembly passes it.... ...Speaking at the International Offshore Wind Partnering Forum at the Baltimore Convention Center, Moore presented himself as a friendly face in Annapolis... ...Bureau of Ocean Energy Management, a signal that final approval could be drawing nearer....

losangelesblade.com
— 12+ hour, 59+ min ago
Tennessee drag performers brace for "drag ban" law
losangelesblade.com
...Republican Tennessee Gov. Bill Lee.... ...JOHNSON CITY, Tenn. -- Tennessee has passed a number of anti-LGBTQ bills this year, including a measure that criminalizes gender-affirming care for... ..."We don't view the language of the bill as banning all public drag," Tennessee Equality Project Executive Director Chris Sanders told the Washington... ..."As it stands currently, TriPride intends to continue with the parade and festival in Johnson City," TriPride Board President Melody Taylor said....

marylandmatters.org
— 11+ hour ago
Linda Lamone, Maryland's long-serving elections director ...
marylandmatters.org
...Lamone, who turns 81 in July, told the five-member State Board of Elections at its regularly scheduled meeting Wednesday that she would be retiring... ...Lamone, the occasionally controversial, at times embattled, but seemingly unflappable Maryland elections administrator -- currently the second-longest-serving... ...Smith Business School at the University of Maryland, College Park, died unexpectedly.... ...), located in the musty, dusty and dilapidated old armory building on Bladen Street in Annapolis, the site of the new Miller Senate Office Building...

baltimoresun.com
— 10+ hour, 49+ min ago
Maryland lawmakers must act swiftly and smartly on gun safety ...
baltimoresun.com > opinion > Editorial
...The 28-year-old shooter, who was killed by police responding to the scene, had easy and legal access to multiple firearms, including the two military-style... ...assault rifles used in the attack.... ...Supreme Court's conservative majority have only left things muddled at best; that includes last summer's New York State Rifle and Pistol Association... ...in the capture of 24-year-old David Emory Linthicum, and to suburban schools in more communities throughout the country than we can bear listing...

chesapeakebaymagazine.com
— 7+ hour, 46+ min ago
?Maryland's New Fly Fishing Trail
chesapeakebaymagazine.com
...Move over, Montana. Outta the way, Outer Banks. Maryland, too, wants to woo the Woolly Bugger crowd.... ...The Old Line State has launched the nation's first statewide trail of fly-fishing destinations in a bid to boost tourism and promote a popular pastime... ...The idea was the brainchild of one John Neely, then head of the Maryland Sport Fisheries Advisory Commission.... ...He broached the notion with Batiuk, a fellow member of the Free State Fly Fishers based in Anne Arundel County....